I am accepting charitable donations,.
ETH: 0x66e2871ef39334962fb75ce34407f825d67ec434 | BTC: 38B6vGaqNvMyTtoFEZPmNvMS7icV6ZnPMm | xDAI: 0x66e2871ef39334962fb75ce34407f825d67ec434

Why
and
? Or so goes the question of this day; connecting
the beginning and ends of eternity
in "etymology" and in "
yetser
" which is Hebrew for "formation." Don't delay, see the obvious message connecting Caesar and "et tu brute?" to Mr. Anderson and to the Guitar Man's magical message encoded in Rock 'n roll. Why et, indeed? Answer, the questions
why
and
who
; and we are
to be the beginning.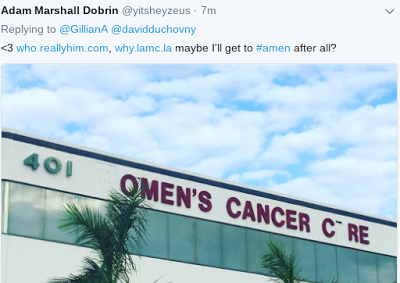 THE CURE
BEGINS WITH
KNOWING
.
I need your help, not only in "figuring out" how to solve this puzzle of how to accomplish these things without negatively impacting the "stuff of civilization" and also ensuring that they are done--no matter what--because to ignore or delay things like "stopping child starvation" is really a
moral fire alarm
, and it's going off. You can read about the tens of thousands of reporters and theologians and government employees I've emailed--and really see that this is the kind of message that should be speaking for itself. If anyone has the ability or knows someone that can statistically analyze the "outliers" in language...
see Langolier and Yankee Doodle's "macaroni-c"
I think that single act will break down the Wall of Jericho and
eventually lead us to immortality, the end of malady
, and to a place where our civilization has
integrated "simulation reality" and "Heaven"
together. If "writing a paper" on the statistical proof that we are in Creation and that time travel and mind control are part of the story of the development of our civilization and
the keys to Exodus
sounds like too much work, I hope you'll pass this message along to someone who might be able to do it--and also,
call a reporter.
That's
what I hope
, anyway.

HONESTLY, I'M WAY TO CUTE TO BE A MONSTER :(
So...

here we are

... listening to the legendary father of the message (that's "abom" in Adamic Spagnlishrew) point out all of the sex jokes hidden in religion and language from sexual innuendo to Poseidon and in our history from Yankee Doodle to Hancock to Nixon and I've got to be frank with you, the most recent time I came across this phrase in scripture I cringed just a little bit, pretty sure that the "message" was talking about me. I've reflected on this a little bit, and over the past few weeks have tried to show you the juxtaposition between "sex" and "torture" in it's various forms from imparting blindness to allowing murder and simulating starvation; and I think I'm justified in saying that certainly those things are far worse on the Richter scale than anything I could do by writing a little bit of risque text. In the most recent messages I've touch a little bit, without even knowing or realizing this connection would be made, on what it is that this phrase actually means.
Do see that just like the most anticipated news story in all of history, the Second Coming; this proof is absolutely everywhere--not just in your inbox. Do see that failing to recognize that "the biggest scandal ever" (
c al
,
it why
) ... the fact that we are living
inside the Matrix
with the Matrix itself screaming that's the "matter of fact" of things from
satisfactual
to
every news station in the world that appears to be conspiring
to hide this very clear evidence that the most sought after "person" ever to live is trying to be found. From my perspective it's pretty obvious that this is not possible in reality; in a place where we all have our own volition and motivation, even if there were an executive order, or a mafioso "blood pact" to hide this
ant from the coven
, someone.. somewhere... surely would see it's in their own best interest, and the best interest of the world to disclosure the existence of this person that is here to... turn
stone
to
bread
and to
heal the sick
by doing nothing more than sending a few emails.